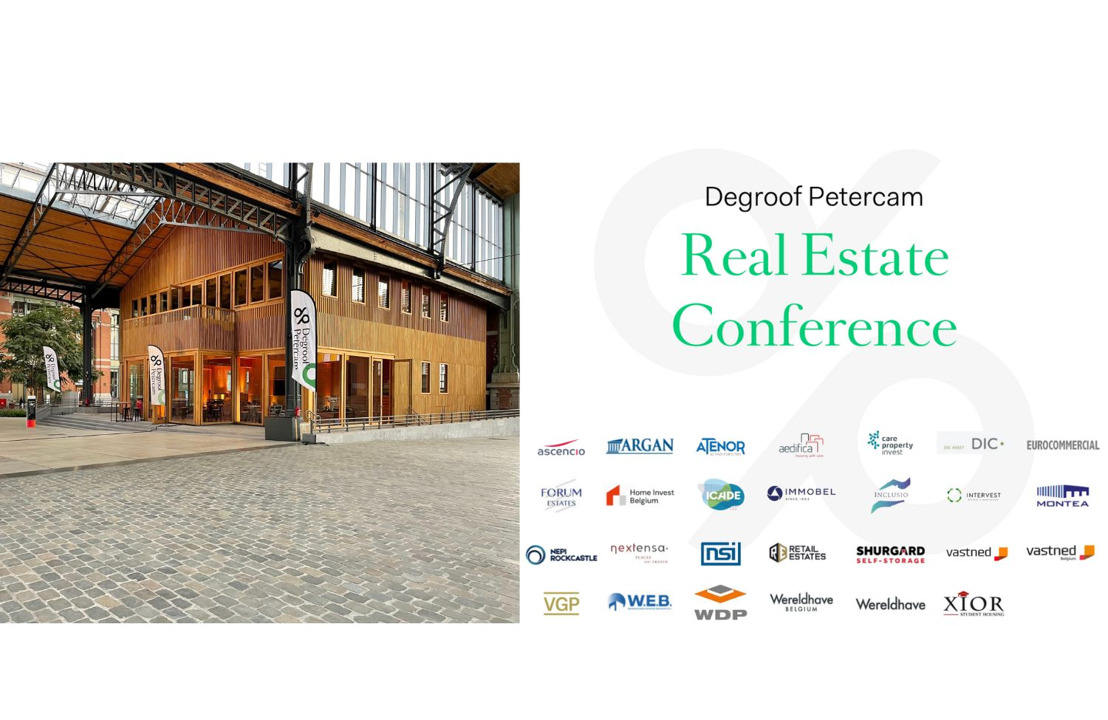 Degroof Petercam wraps up 11th edition of Real Estate Conference
Degroof Petercam Investment Banking hosted last week its 11th Real Estate Conference in Brussels, bringing together corporate leaders from Belgian listed companies and institutional investors from Europe.
During this two-day conference, the 66 institutional investors had more than 650 meetings with no less than 27 listed companies. This year's attention focused on the impact of rising interest rates and how the changing economic conditions will impact companies' respective business models. Over the years, this conference has become a reference in the real estate sector allowinginvestors to obtain meaningful access to management teams and to stay apprised on key updates around their current and prospective investments.
François Wohrer, Head of Degroof Petercam Investment Banking, said: "Our equity research and sales teams have developed strong in-depth knowledge and a unique network in the real estate sector. By exploring the market and sector trends, we continue to accompany our clients with expertise by opening doors to opportunities".