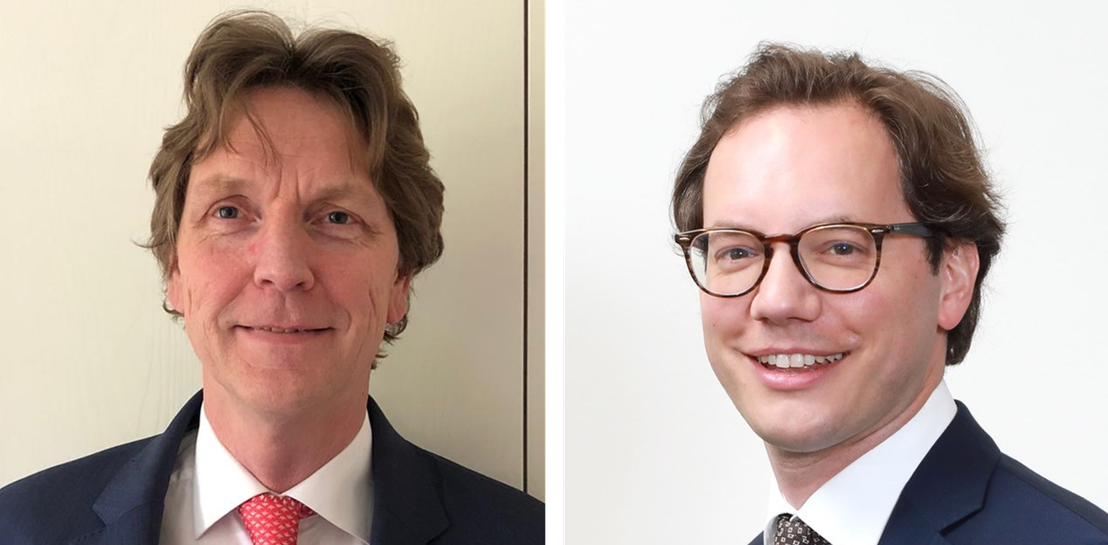 Fernand de Boer and Kris Kippers appointed as co-head of the sell-side equity research practice
Tuesday, June 2, 2020 — Degroof Petercam has appointed Fernand de Boer and Kris Kippers as co-head of the sell-side equity research. They are succeeding Stefaan Genoe, who was recently named managing partner of Degroof Petercam corporate finance practice in Belgium. Together, they will be in charge of the team of analysts based in Brussels and Amsterdam who perform fundamental analyses on circa 140 listed Benelux, Real Estate and Biotech companies.
Fernand de Boer started his professional career in 1990 as private banker at Intereffekt in the Netherlands. In 1993 he moved to Suez Kooyman (SNS Securities) to become an analyst covering construction and retail companies. In December 1999 he joined the retail team of ING to focus on retail and trading companies. From 2004 to 2006 he headed the European ING retail team, coordinating among others the publication of several large sector publications. In June 2006, he joined Petercam to focus on Benelux companies. Within Degroof Petercam he is currently responsible for the coverage of the consumer goods sector. He is also heading Degroof Petercam Netherlands branch.
Kris Kippers graduated from Vlerick Business School with a Masters in Finance and started his career at KPMG in external auditing. He joined Petercam in 2005 as an equity analyst where he covered multiple sectors such as Food & Beverage, media, leisure, real estate and industrials. In 2014 he became equity sales at KBC Securities for 2 years after which he joined the Greenyard group as Investor Relations. He returned to the equity markets in 2018 as a specialist in Belgian equities at Kepler Cheuvreux.
François Wohrer, Group Head of Degroof Petercam Investment Banking said: "We are delighted to have two strong leaders such as Fernand and Kris co-heading our Equity Research team. Equity Research is a very important component of our investment banking value proposition, which consists in offering a combination of independent advisory and financial markets expertise to both Corporate and Institutional clients"
Arnaud Denis External Communication, Degroof Petercam